Cats are integral parts of our families and companions like none other. They are a source of entertainment, emotional support, and have individual personalities. Because of this, when they pass away it is natural to feel as though there is a void within you.
If a touching cat loss poem is what you need now, you're in the right place. We hope this loss of cat poem below can bring comfort to you and your friends who are grieving their cat's loss.
"Waiting at the Door Cat Poem" is a poem told from the perspective of a loving cat addressing its still living owner. The cat is speaking to their owner from Heaven, attempting to soothe their heart and make their grief somewhat less painful. They told their owner that this is not the end and that in the future, the cat is going to be waiting at Heaven's door for them to arrive.
Waiting At The Door Cat Poem (Text Copy and Paste)
I was just a kitten when we first met,
I loved you from the start.
You picked me up and took me home,
And placed me in your heart.
Good times we had together,
We shared all life could throw.
But years passed all too quickly,
I know how much you miss me,
I know your heart is sore,
I see the tears that fall,
When I'm not waiting at the door.
You always did your best for me,
Your love was plain to see.
For even though it broke your heart,
So please be brave without me,
One day we'll meet once more.
For when you're called to heaven,
I'll be waiting at the door.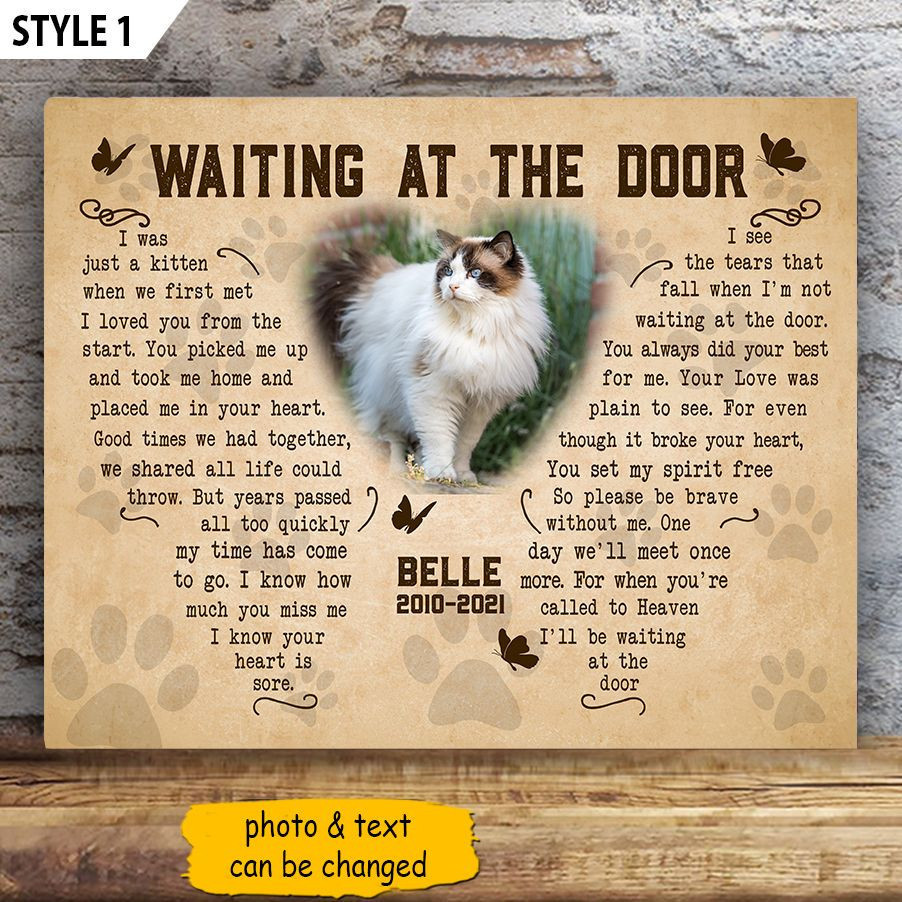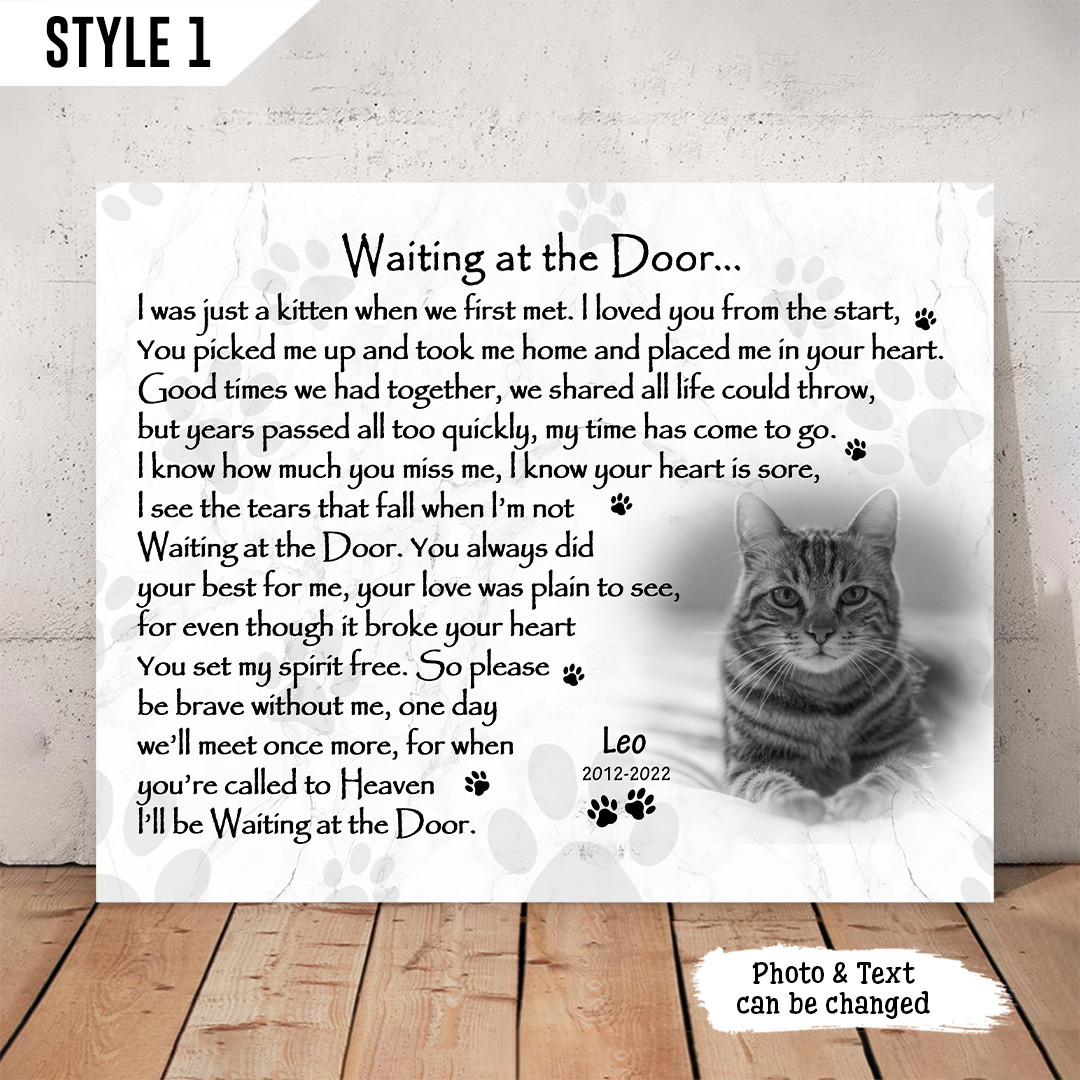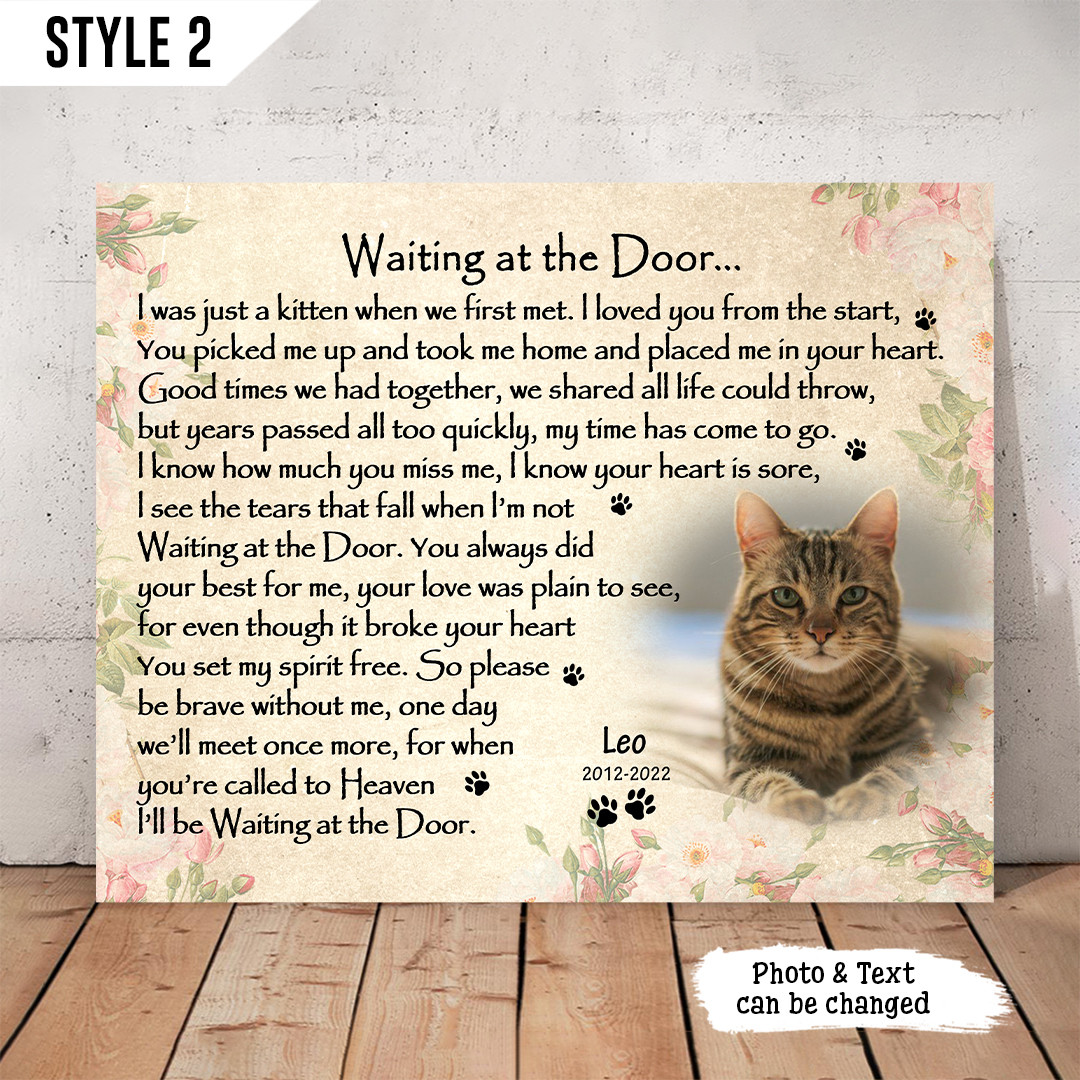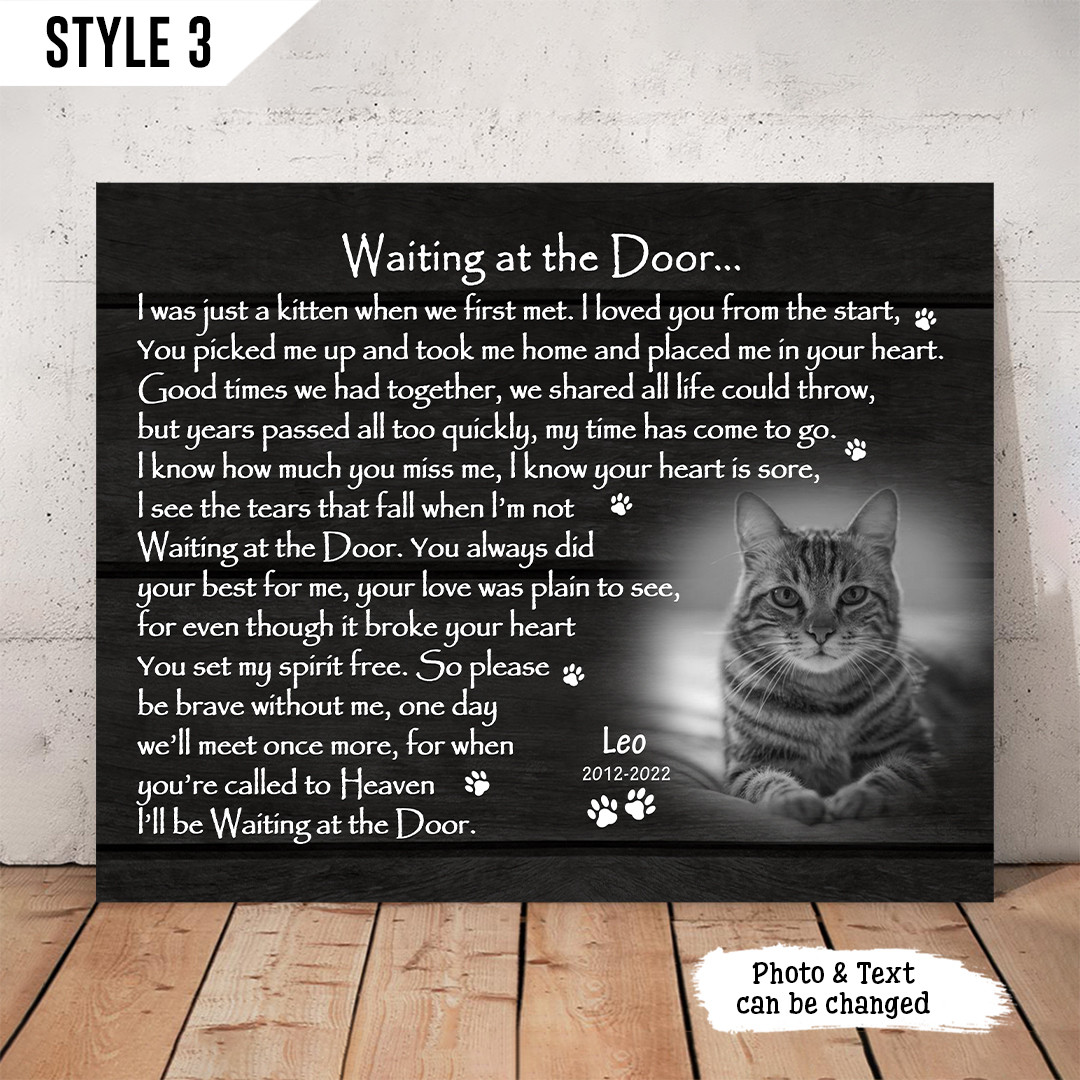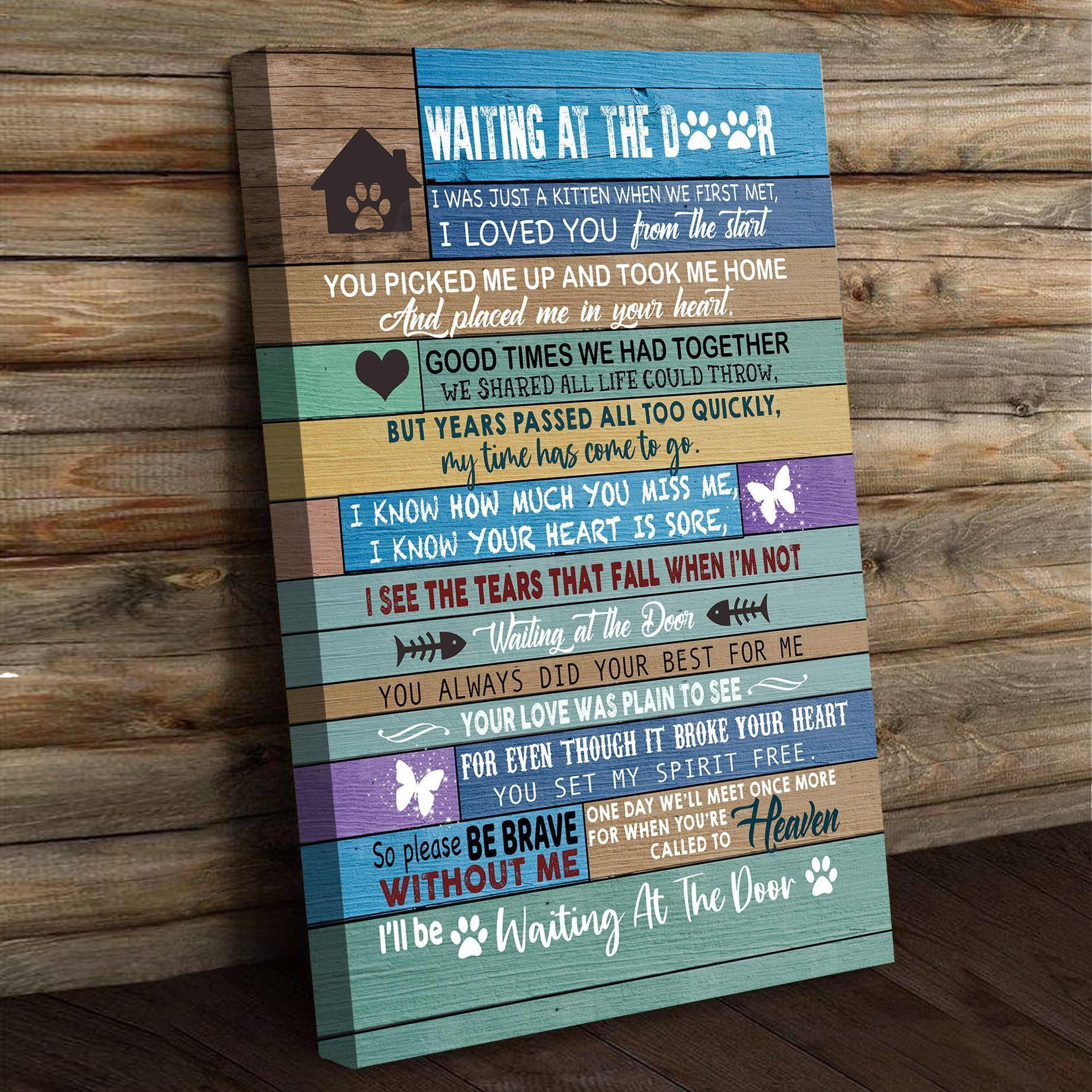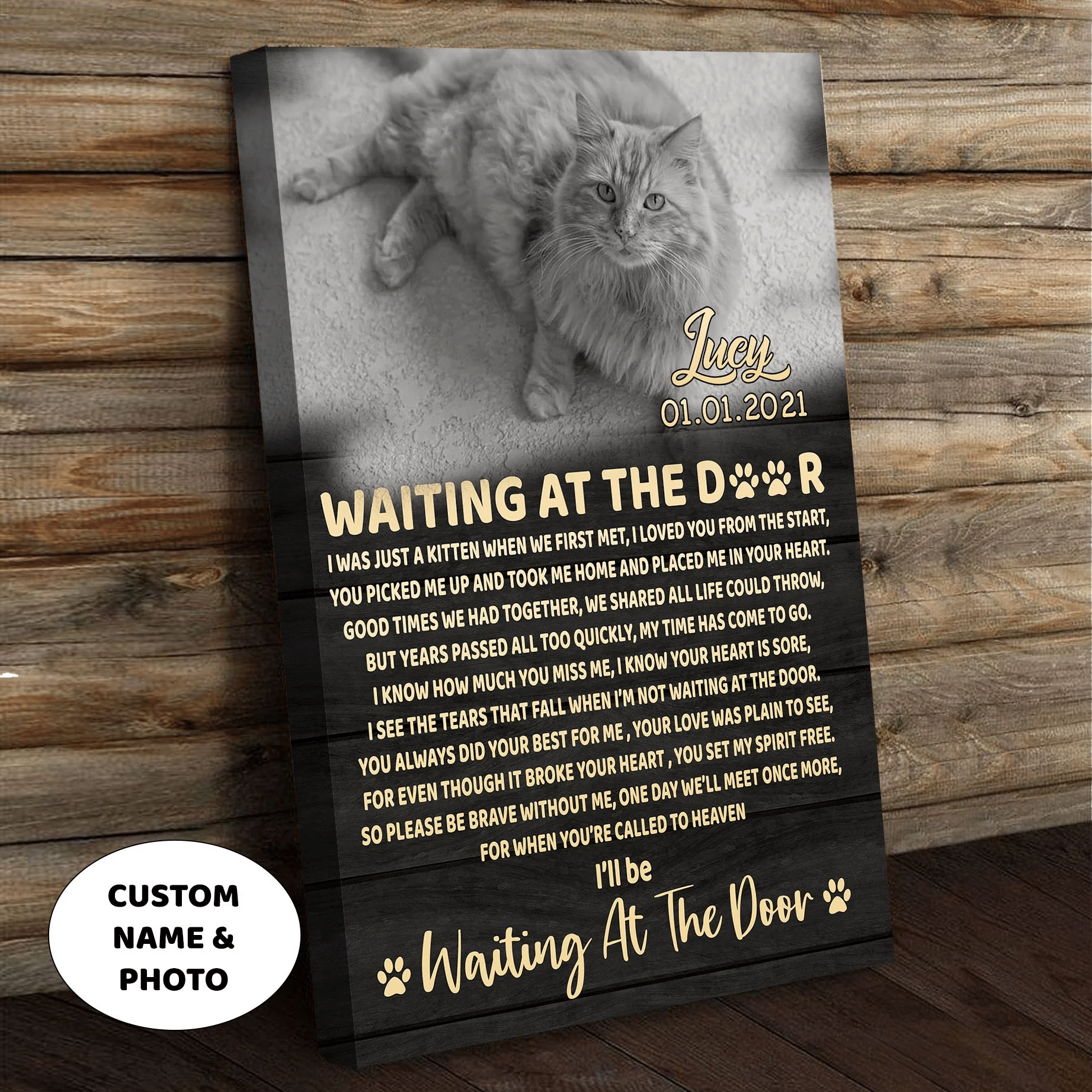 I'll Be Waiting At The Door Cat Poem Printable Vertical Canvas Poster Framed Print Personalized Cat Memorial Gift For Cat Lovers